Water Slides & Water Combo Moon Bounces
for Rent
Bruno's Bounce House in Gainesville, VA is ready to bring the fun to your next party or event with our Waterslide Rentals. These inflatable slide rentals are great for warm days and kids will have a blast going down the slides over and over again. Do you want a themed inflatable slide rental? Our Justice League Water Slide is perfect! Our Slide Rentals can be used as Dry Slide Rentals as well. Bruno's Bounce House clients believe our service to be some of the best in the state. We are a top-notch bounce house rentals service because we believe customer service and clean equipment are most important to satisfy our customer's needs. Trust in Bruno's Bounce House to make your event your best yet. If this is your first time to rent with us, check out our FAQ! Bruno's Bounce House is located in Gainesville, VA but delivers to the surrounding areas including Bristow, Haymarket, Manassas, Fairfax and many more! Check out our Delivery Information for our entire delivery area or Contact Us!
Professional delivery to
Bristow, VA, Gainsville, VA, Nokesville, VA, Centerville, VA, Ashburn, VA, Warrenton, VA, Haymarket, VA, Sterling, VA, Burke, VA, Clifton, VA, Dale City, VA, Falls Church, VA, Vienna, VA, Reston, VA, Herndon, VA, Chantilly, VA, South Riding, VA, Aldie, VA, Woodbridge, VA, Manassas, VA
and surrounding areas. Please submit a quote or contact us to be sure we service your area.
Renting inflatable water slides is a great way for summer events to be exciting and fun, regardless of whether they are family reunions, birthday parties, or community gatherings. Renting an inflatable water slide can be a great way to entertain your guests while keeping them cool. Inflatable water slides are not only exciting for kids, but also for adults. They create an environment of fun, laughter, and joy. It is a great way to bring people together, create lasting memories, and requires only electricity and a connection to water. An inflatable water slide can also be rented for its physical benefits. It's a great way of keeping kids active and burning off extra energy. Inflatable water slides are a great way to let the sunshine on children who can get too hot in the summer. It's a low-impact form of exercise, so it's a great choice for all ages. Inflatable water slides are very easy to set up, take down and store. There are many sizes available so that you can find the right size for your area. You have the option to select from many different designs so that you can match your event's theme. Inflatable waterslides are an excellent way to beat the summer heat. You can always cool off with water activities, especially during hot summer days. It's a great way to cool off and beat the heat. Renting an inflatable water slide will bring excitement and entertainment to your summer event. It's a great way to beat the heat, make lasting memories, and bring people from all demographics together. It's a cost-effective way to add summer fun to an event.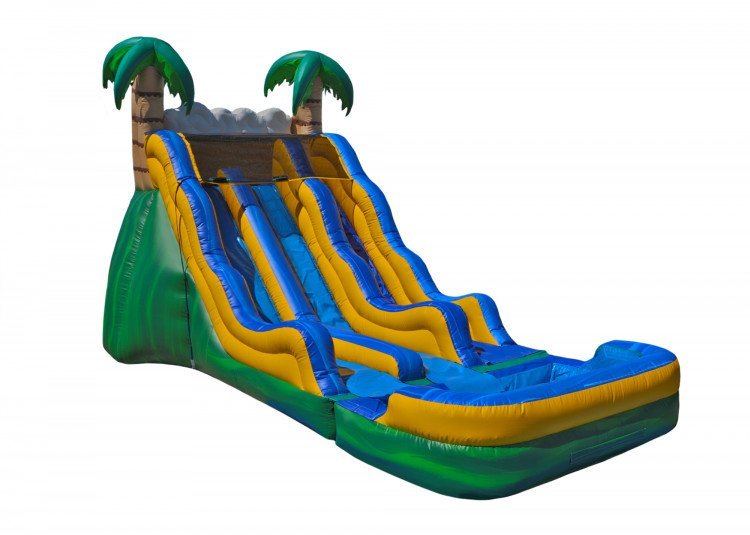 17 Tropical Wave Dual Slide
from $445.00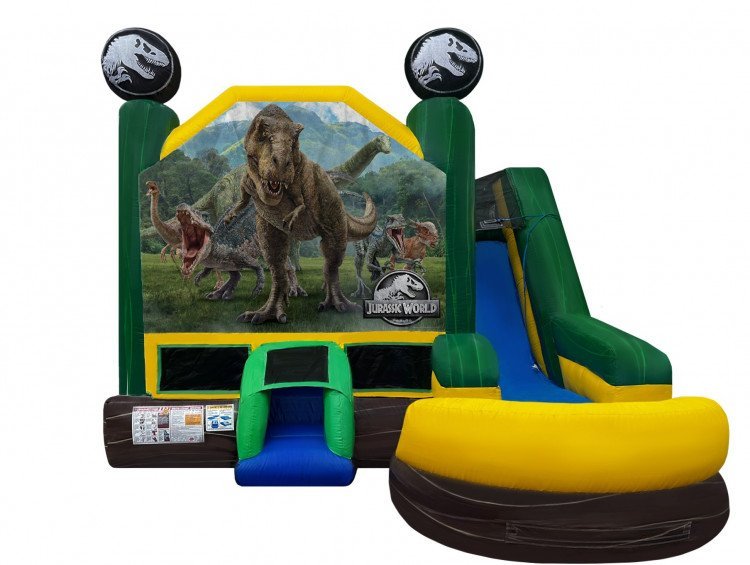 Jurassic Park 6 in 1 Combo wet
from $395.00
Sports Combo Wet
from $395.00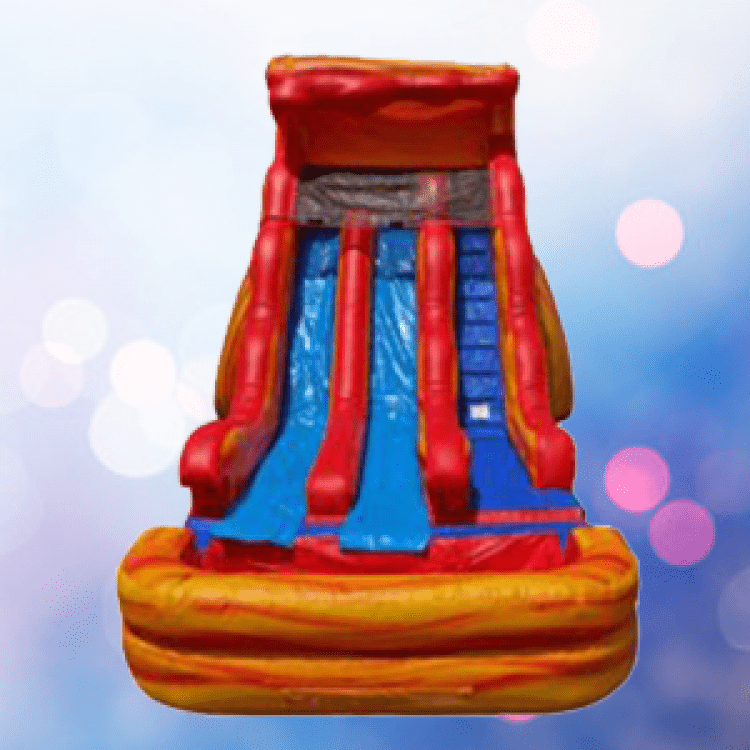 Flammin' Wave Dual Water Slide
from $445.00
Rockin' Wave Dual Water Slide
from $445.00
Water Slide Fire and Splash Volcano
from $395.00
Super Splash Down 2 with Pool
from $395.00
Blue Waterslide
from $395.00
Justice League Water Slide
from $395.00
Spiderman 6 in 1 Combo Wet
from $395.00
Superman 6 in 1 Combo Wet
from $395.00
Disney Princess 6 in 1 Combo Wet
from $395.00
Star Wars 6 in 1 Combo Wet
from $395.00
Dual Sports Combo Wet
from $395.00
STAR WARS Single Slide Combo Wet
from $375.00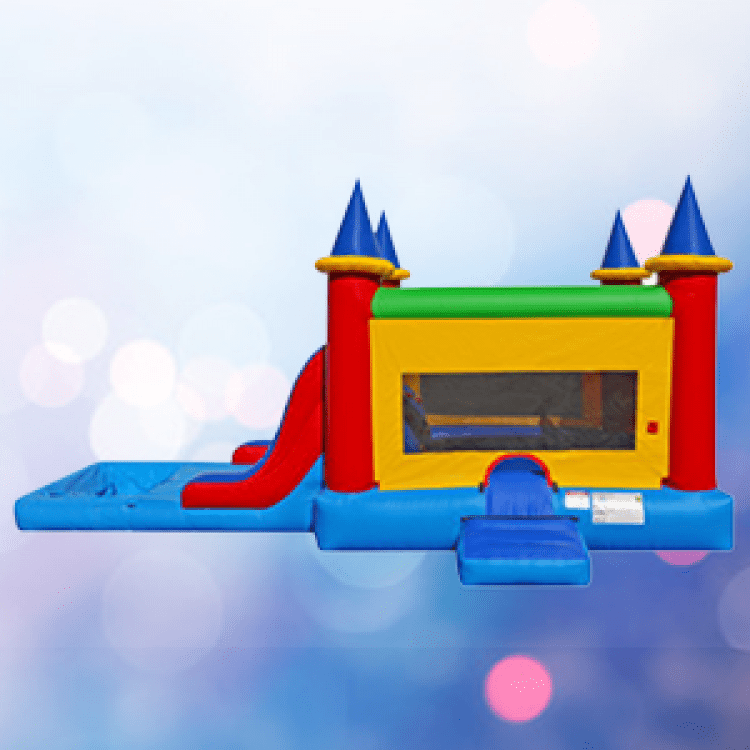 Double Slide Castle Combo Wet
from $395.00
Justice League Single Slide Combo Wet
from $375.00
Mickey and Friends Single Slide Combo Wet
from $375.00
Paw Patrol Single Slide Combo Wet
from $375.00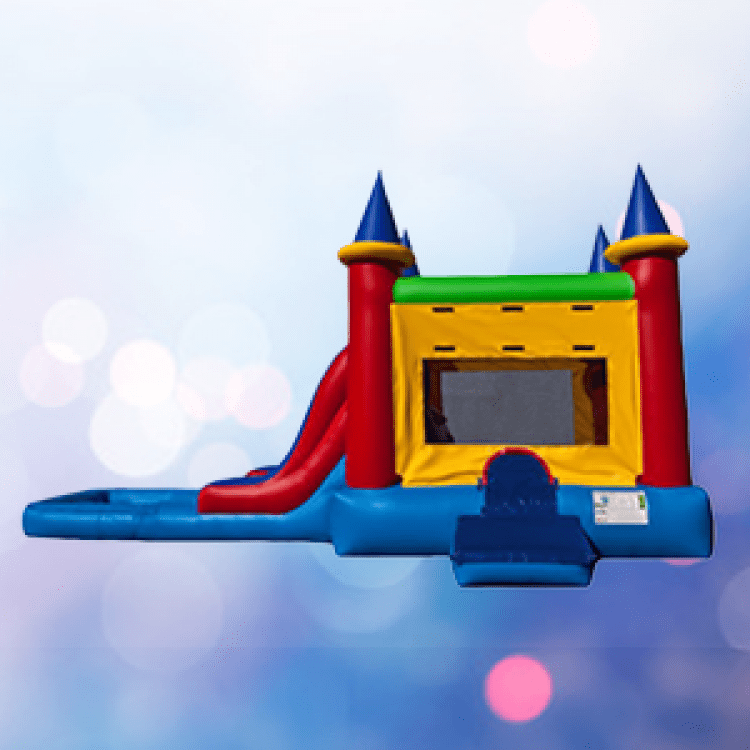 Single Slide Castle Combo Wet
from $375.00